Reduce the clutter with Loan eStatements
Quickly and conveniently access your loan statements right from your computer or mobile device without the hassle of receiving mailed statements - resulting in less clutter and more security.
Get Started
From the words of the customers who know us best.
"Mechanics Savings is genuinely invested in supporting a growing local economy, and as a "neighborhood bank", they fully appreciate and understand the needs and challenges business owners and leaders are faced with.
- Peter Drews, DDS, MAGD - Drews Dental Services, P.C., Lewiston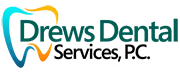 "I'm very comfortable with Mechanics. It's trust, it's relationship, it's a two-way street–it's friendship."
- Cyndi Robbins, Poland Spring Resort and Cyndi's Dockside, Poland, Maine

"Mechanics makes my life easier in so many ways, and they're always working to help me make money. Now, that's a great bank!"
- Dan Cunliffe II, Republic Jewelry & Collectibles, Auburn

Find a Branch or ATM
Find a Mechanics Savings ATM or branch near you.
Find a Branch
Apply for a Mortgage
Get into your dream home faster and at the best rate possible.
Apply Now
Contact Us
Contact us to ask a question, report a broken link, or anything else you need.
Contact Us