Branches & ATMs
Branch Lobbies Now Open!
Our branch lobbies are open with limited capacity and safety measures in place. It's been several months since we last saw many of you in person and we're looking forward to serving you in our branch lobbies again!
PLEASE NOTE: Our Windham branch will remain drive-up only at this time. Please check our website and social media pages for updates.
Main Office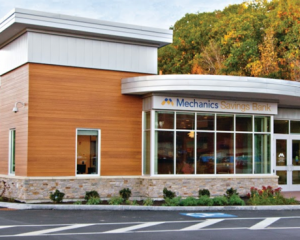 Hours
| Hours | Lobby: | Drive Up: |
| --- | --- | --- |
| Monday | 8:00am - 5:00pm | 7:30am - 5:00pm |
| Tuesday | 8:00am - 5:00pm | 7:30am - 5:00pm |
| Wednesday | 8:00am - 5:00pm | 7:30am - 5:00pm |
| Thursday | 8:00am - 5:00pm | 7:30am - 5:00pm |
| Friday | 8:00am - 5:00pm | 7:30am - 5:00pm |
| Saturday | 8:00am - 12:00pm | 8:00am - 12:00pm |
Lewiston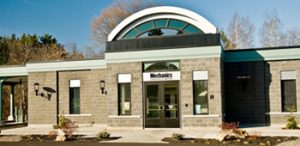 Hours
| Hours | Lobby: | Drive Up: |
| --- | --- | --- |
| Monday | 8:00am - 5:00pm | 8:00am - 5:00pm |
| Tuesday | 8:00am - 5:00pm | 8:00am - 5:00pm |
| Wednesday | 8:00am - 5:00pm | 8:00am - 5:00pm |
| Thursday | 8:00am - 5:00pm | 8:00am - 5:00pm |
| Friday | 8:00am - 5:00pm | 8:00am - 5:00pm |
| Saturday | 8:00am - 12:00pm | 8:00am - 12:00pm |
Brunswick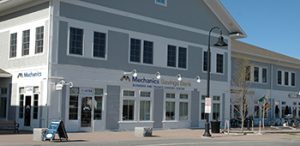 Hours
| Hours | Lobby: | Drive Up: |
| --- | --- | --- |
| Monday | 9:00am - 4:00pm | N/A |
| Tuesday | 9:00am - 4:00pm | N/A |
| Wednesday | 9:00am - 4:00pm | N/A |
| Thursday | 9:00am - 4:00pm | N/A |
| Friday | 9:00am - 4:00pm | N/A |
| Saturday | Closed | N/A |
Windham
Hours
| Hours | Lobby: | Drive Up: |
| --- | --- | --- |
| Monday | 8:30am - 4:00pm | 8:30am - 4:00pm |
| Tuesday | 8:30am - 4:00pm | 8:30am - 4:00pm |
| Wednesday | 8:30am - 4:00pm | 8:30am - 4:00pm |
| Thursday | 8:30am - 5:00pm | 8:30am - 5:00pm |
| Friday | 8:30am - 5:00pm | 8:30am - 5:00pm |
| Saturday | Closed | Closed |
All Biddeford Savings and Mechanics Savings locations have ATMs with the following features:
24 hour walk-up access
Accepts deposits
No envelopes or deposit slips needed
Bulk cash deposits, up to 50 bills at a time
Bulk check acceptance, up to 30 checks at a time
Images of all checks print on your receipt
All Biddeford Savings and Mechanics Savings locations will be closed for the following holidays:
| | |
| --- | --- |
| New Year's Day | Friday, January 1, 2021 |
| Martin Luther King, Jr. Day | Monday, January 18, 2021 |
| Presidents' Day | Monday, February 15, 2021 |
| Memorial Day | Monday, May 31, 2021 |
| Independence Day | Monday, July 5, 2021 |
| Labor Day | Monday, September 6, 2021 |
| Indigenous Peoples Day | Monday, October 11, 2021 |
| Veterans Day | Thursday, November 11, 2021 |
| Thanksgiving Day | Thursday, November 25, 2021 |
| Christmas Day | Saturday, December 25, 2021 |