Our Story
On February 16, 1875, Mechanics Savings received its initial bank charter by an act of the Maine Legislature. From those earliest days, we have focused on a few simple ideals — treating our customers like family and developing a deep and meaningful relationship with our local community and neighbors.
While our longevity speaks for itself, we believe our plans for the future also speak volumes. In 2016, we recognized the greater service and value we could bring our customers by forming a partnership with Biddeford Savings, another local bank with a long history of strong customer service in the towns of Southern Maine. Operating under a mutual holding company, Maine Community Bancorp, the alliance enabled us to combine our resources without losing our core identity as community banks with a rich local history.
On January 1, 2020, we merged with Biddeford Savings under the single charter of Maine Community Bank. This step allows us to increase our lending capacity, expand the full-service branch locations available to all of our customers, and remain competitive by upgrading to our technology. While both companies will operate as divisions of Maine Community Bank, we will maintain the Mechanics Savings identity that our customers have come to trust for almost 150 years.
We truly believe our story is just beginning, and we look forward to serving you and your family for the next 150 years or more.
Our values. Our promise to you.
For almost 150 years, we have operated on simple values that have guided us through every interaction with our customers.

Be Strategic and Act with Purpose
We are committed to our vision and setting the necessary strategic path to achieve it. We will set goals and measure them on our path to be the "bank of choice" for customers and employees.

Be Accountable and Strive for Excellence
We will be accountable to our peers and the bank in words and actions. We will take shared responsibility for goals and empower fellow employees to make positive strategic changes even when those changes may be difficult.

Be a Supportive, Transparent, and Bonded Workforce
We will work together to foster a foundation of trust with one another, communicate transparently, and be unafraid to have challenging conversations when necessary. We will highlight our collective accomplishments and support initiatives bank-wide.

Be Community Focused Inside and Out
We promote a company culture that is focused on giving back through community service and philanthropic endeavors, and we provide targeted financial services to help local businesses and individuals thrive.

Be Engaged and Have Fun Through Work
We encourage and promote a friendly, engaging, and supportive work environment where people like to be.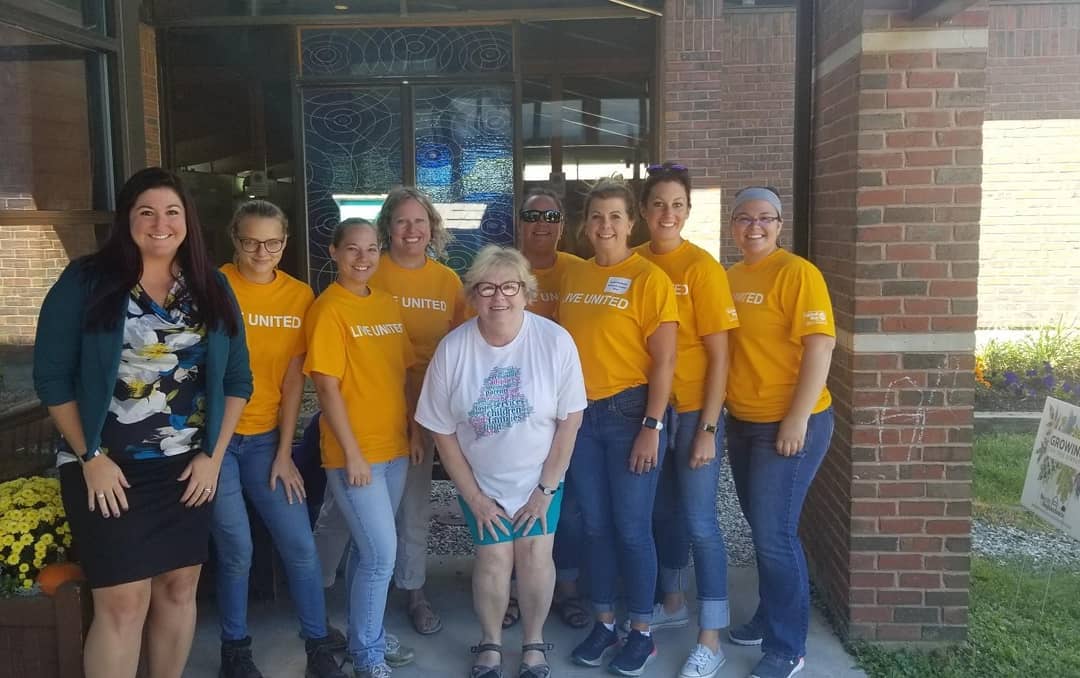 A community bank in every sense of the word.
We take our role as a community bank very seriously, which is why giving back is at the core of everything we do.
Learn More
Our Management Team
Swipe to Browse Team
Our Board